Nascent
Your infant needs balanced, age-appropriate nutrients for normal physical and mental growth and development. Nascent brings you a range of infant formulas that are curated to meet all the essential early-age nutritional values required for your baby.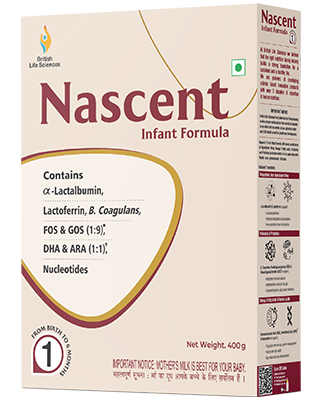 Nascent Stage 1 is a premium infant formula for babies within 6 months that provides all essential early age nutritional value. It is rich in valuable nutritional ingredients such ...
View Details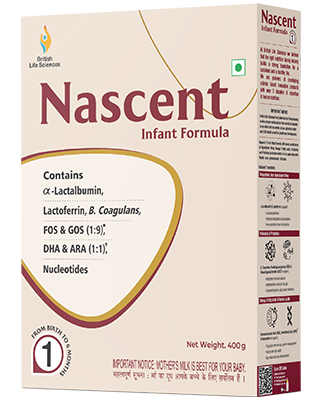 48% of primiparous mothers have delayed milk production within 8 days of birth. ELF, India's first hydrolyzed formula, helps manage these complications. It is a hydrolyzed whey p...
View Details